Our Campervans
Standard & Certified Self-contained Campervan Rental Options
Our range of campervans are easy to drive, economical to run and comfortable to sleep in. The perfect option for backpackers and international travellers alike. We know it takes more than a great paint job to deliver an epic self-drive holiday in New Zealand. You need a reliable, cheap, comfy campervan with lots of free inclusions and no hidden costs.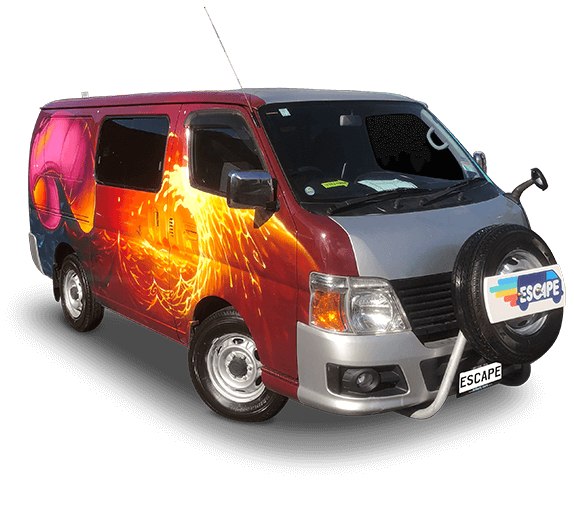 Certified self-contained campervans
Nissan Caravan (seats and sleeps up to 3 adults)
2007-2014 (with interior fit out from 2014-2018)
100,000kms to approx. 280,000kms+
2.0 litre petrol engine in Automatic or Manual
10 to 12 litres per 100kms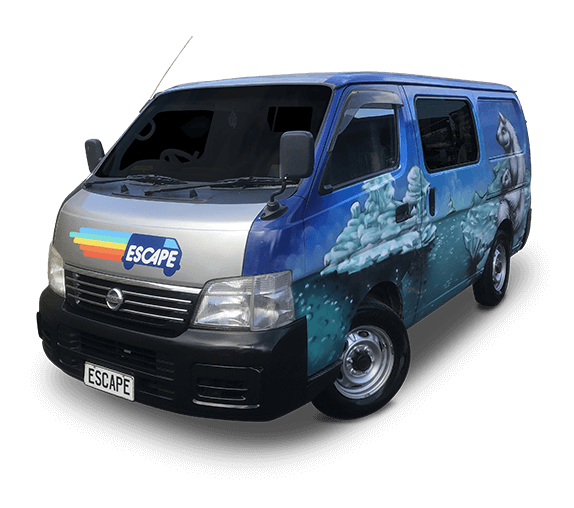 Nissan Caravan (seats and sleeps up to 3 adults)
2003-2008 (with interior fit out from 2014-2018)
190,000kms to approx. 300,000kms+
2.0 litre petrol engine in Automatic or Manual
10 to 13 litres per 100kms
Two models. Hundreds of awesome and uniquely Kiwi designs. Thousands of happy campers. Check out our range of campervans here. Interior layout. Van specifications. Inclusions and optional accessories, including portable WIFI connectivity (New!) It's all here… and more.
Every Escape campervan has…
Interior layouts of our campervans
Our certified 'Self-contained' and 'Standard' campervans have the same layout as per below, except all self-contained vehicles also have a portable toilet positioned in the back of the camper and waste-water holding tanks.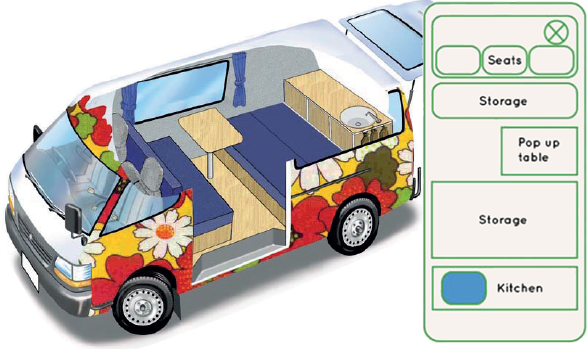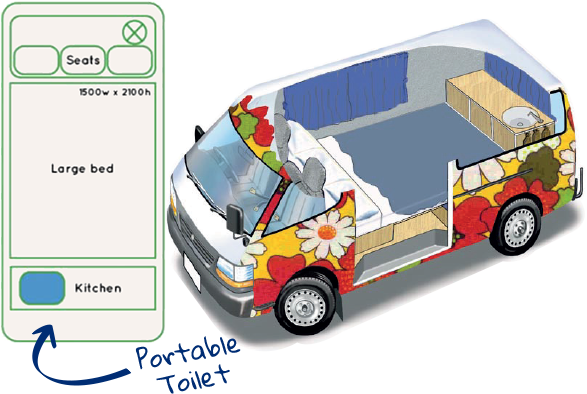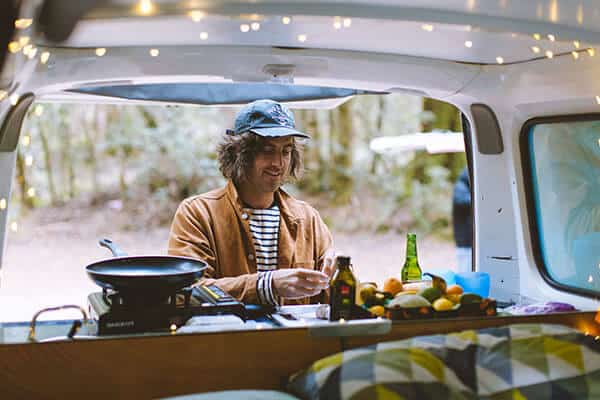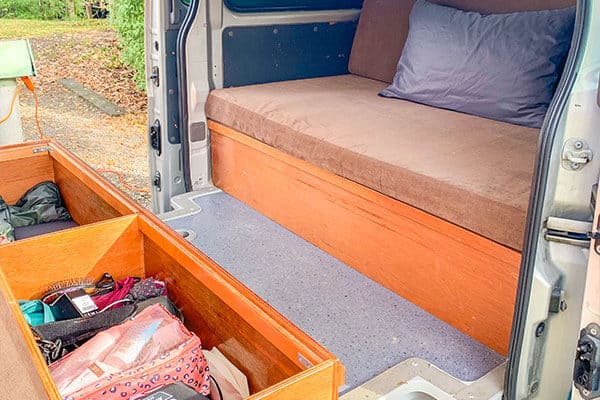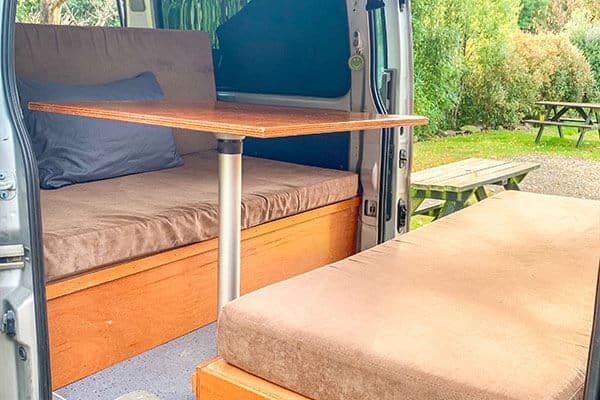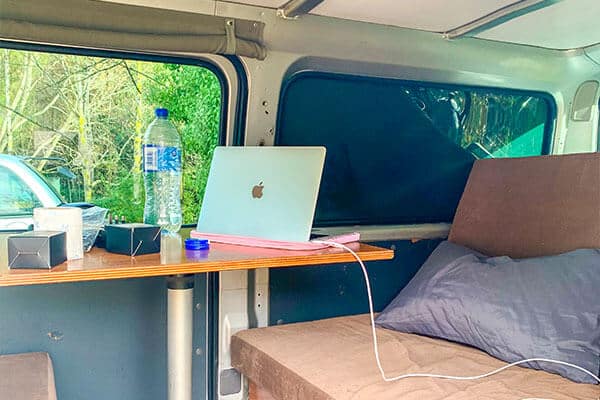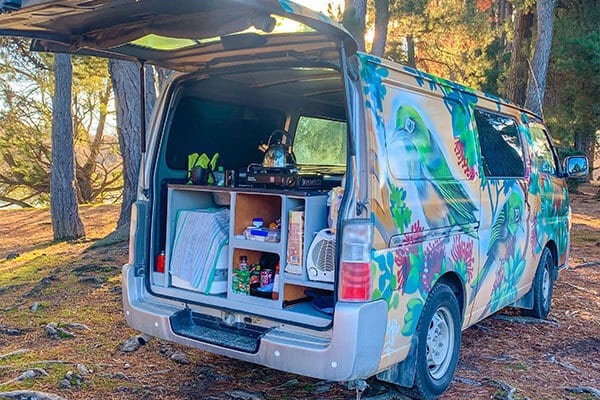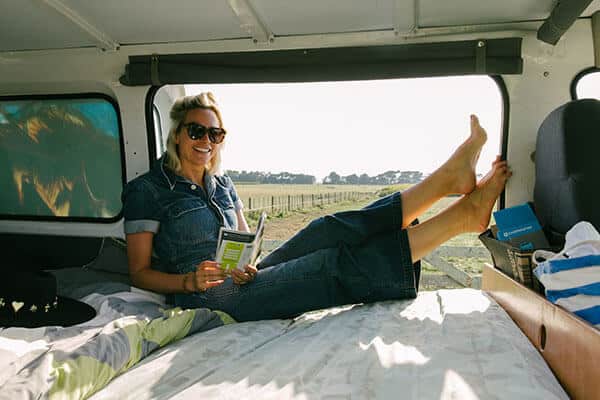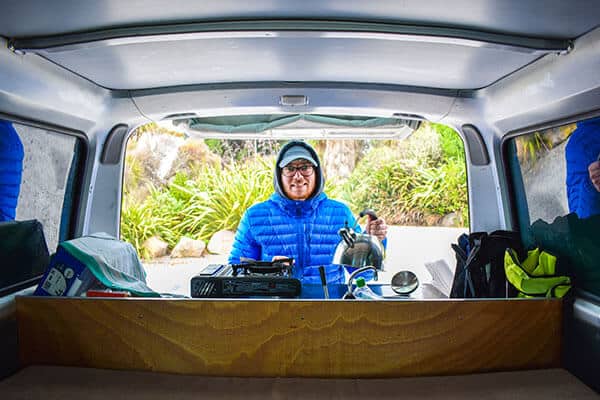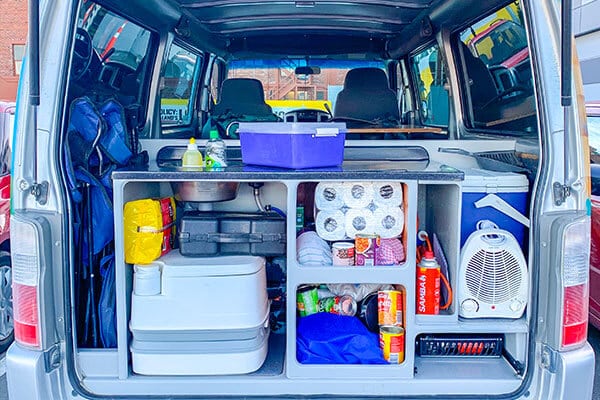 From bedroom to living room
Cath and Johns Great Escape
Over 15 years and 30,000+ happy hires.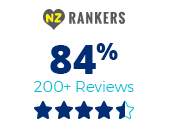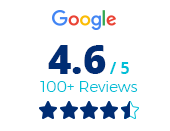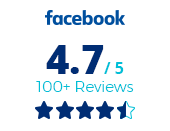 Jeremie bouin | December 2019
We rented a campervan with Escape for about a month. We had such a great experience. The campervan was comfortable and equipped with everything that we needed (and even more). The design is also very cool (ours was with frogs). Both the crews at pickup and drop off were super nice, giving us all the tips we needed. We truly recommend this company if you want to rent a cool van in NZ!
Alice Carty | January 2020
Wow! Thanks Escape Auckland for a great holiday! Kosmik (our van) was perfect for us (2) and had surprisingly goohandling so it was great and easy to drive! We took it around loads of the North Island in our 2 weeks and would happily hire from Escape again! Thanks for a seamless hire!
We rented a van via Frogz-in-NZ, and it was perfect ! We picked it up from Christchurch and dropped it off in Auckland. We had good explanation about the van and how to drive in New Zealand. Staff at both Escape depots were really friendly and well organized.
The van is easy to drive, well equipped, functional, was very clean and super comfortable. There is lots of storage too. We had the Treehouse van. In total, we covered 3862 km on both islands. We had no problems during these past three weeks. We really enjoyed our holidays in it !
Escape Rentals is an excellent company ! We highly recommend it ! If we come back to NZ, we will choose for sure Escape Rentals again ! Besides, with Escape, each van is unique and looks great!
Heidi Johansson | May 2020
Two girls from Finland and Buttercup the mountain bug! We picked our campervan from Auckland and fell in love instantly, our campervans real name was butterflower but we desided to name her again as written above ❤️ We drove around North- and South Island for 3 weeks and overall 5000 kilometres. She did not disappoint! Also the staff in escape rentals was awesome, we loved our trip, so from the bottom of our hearts: THANK YOU! ❤️
Laura Schidlowski | March 2020
Me and my Boyfriend had a perfect holiday and travelled around NZ for four weeks with our escape campervan. With "Ladybug" it was pleasant to drive and comfortable to sleep. Everything went really well and we would book an Escape Campervan at any time. Thanks to you we hab an unforgettable time!
Over 200 unique designs within the Escape Rentals campervan fleet
Certified self-contained campervans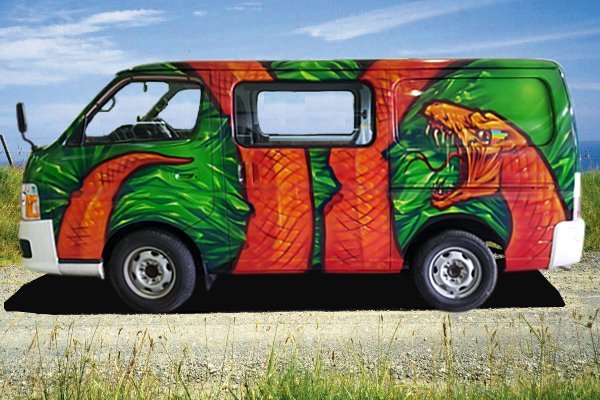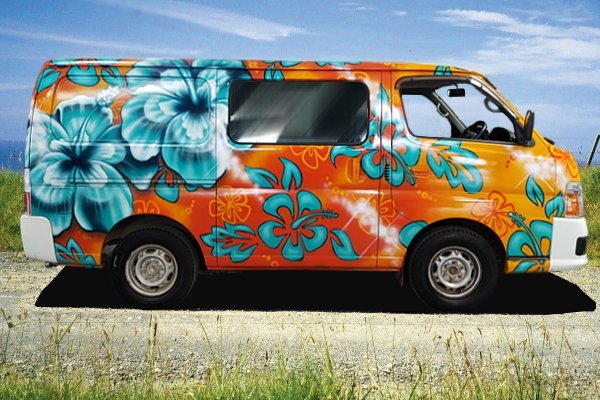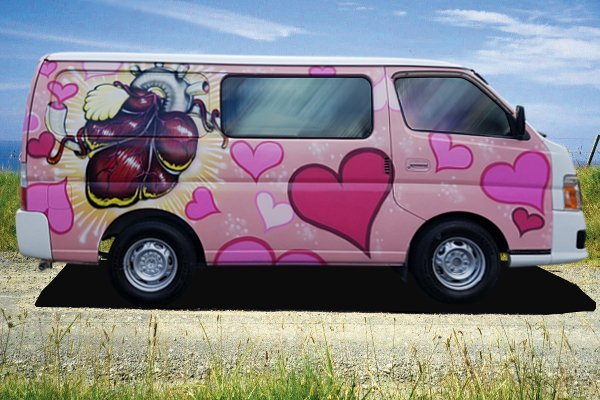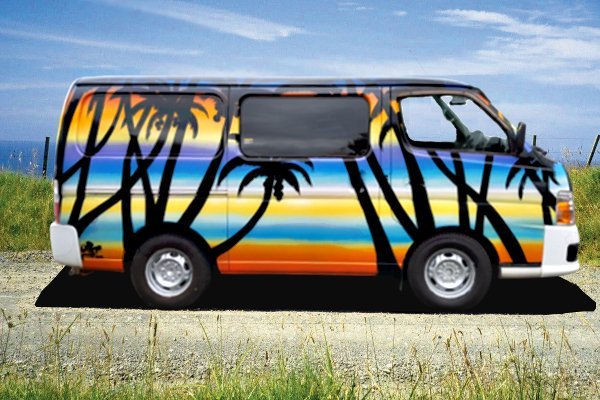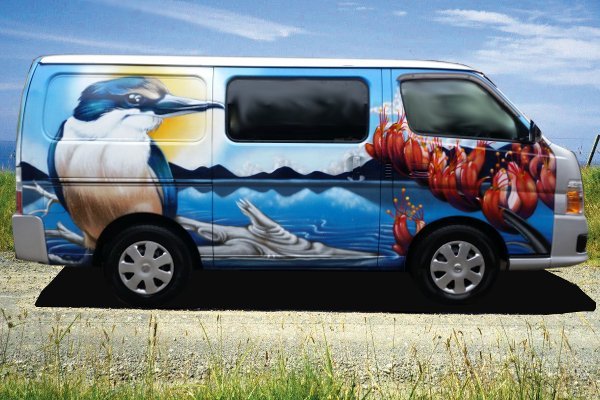 Standard range of Escape Rentals campervans