Our Campervans
Standard & Certified Self-contained Campervan Rental Options
Our range of campervans are easy to drive, economical to run and comfortable to sleep in. The perfect option for backpackers and international travellers alike. We know it takes more than a great paint job to deliver an epic self-drive holiday in New Zealand. You need a reliable, cheap, comfy campervan with lots of free inclusions and no hidden costs.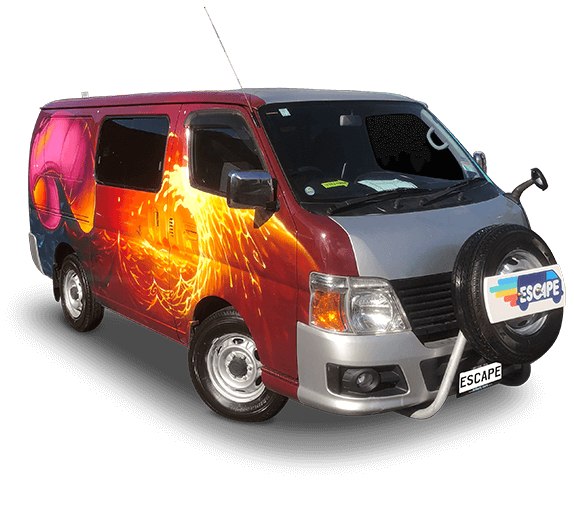 Certified self-contained campervans
Nissan Caravan (seats and sleeps up to 3 adults)
2007-2014 (with interior fit out from 2014-2018)
100,000kms to approx. 280,000kms+
2.0 litre petrol engine in Automatic or Manual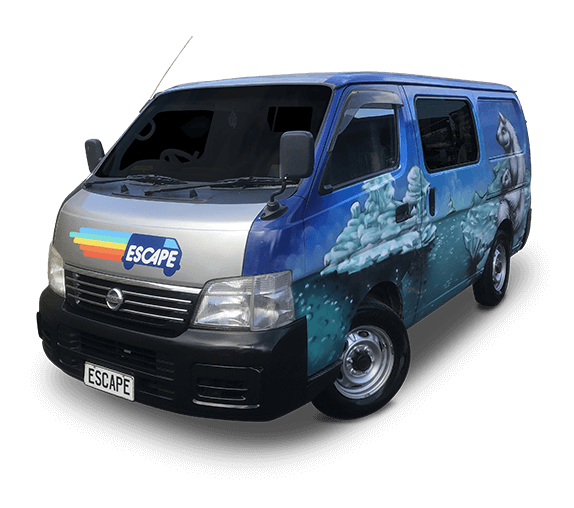 Nissan Caravan (seats and sleeps up to 3 adults)
2003-2008 (with interior fit out from 2014-2018)
190,000kms to approx. 300,000kms+
2.0 litre petrol engine in Automatic or Manual
Two models. Hundreds of awesome and uniquely Kiwi designs. Thousands of happy campers. Check out our range of campervans here. Interior layout. Van specifications. Inclusions and optional accessories, including portable WIFI connectivity (New!) It's all here… and more.
Every Escape campervan has…
Interior layouts of our campervans
Our certified 'Self-contained' and 'Standard' campervans have the same layout as per below, except all self-contained vehicles also have a portable toilet positioned in the back of the camper and waste-water holding tanks.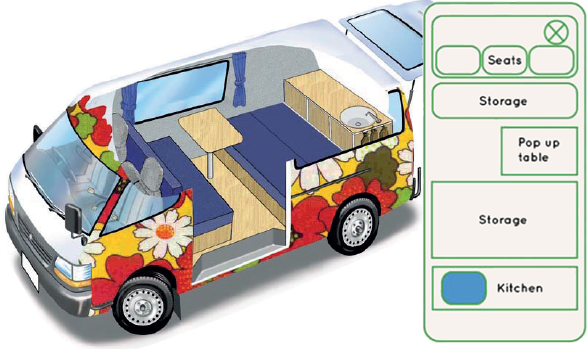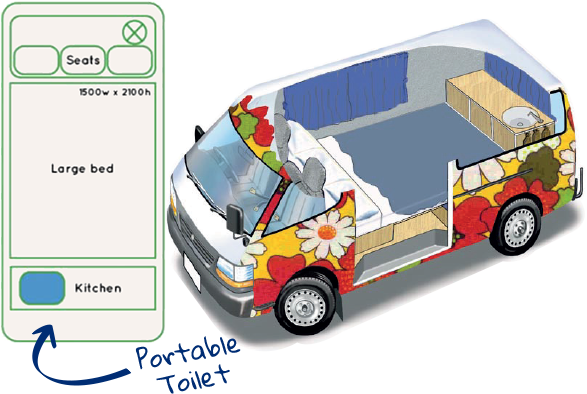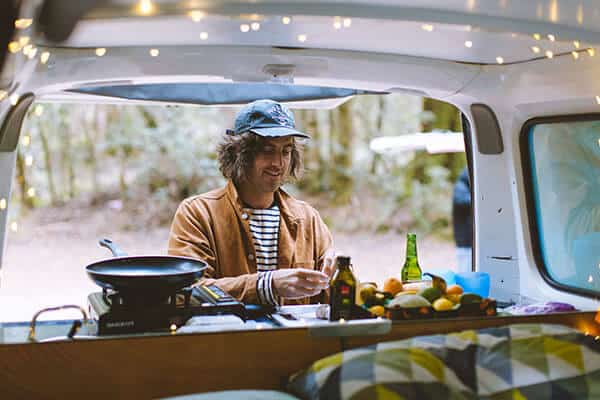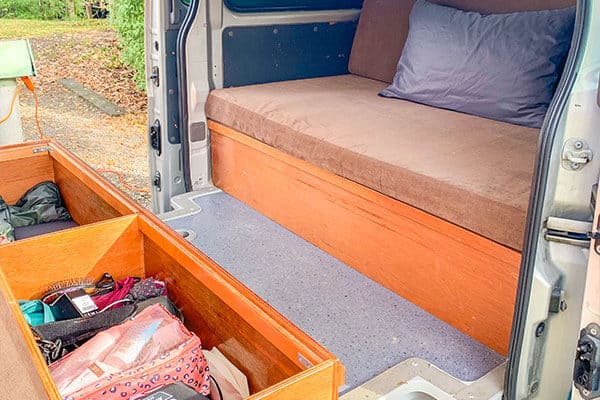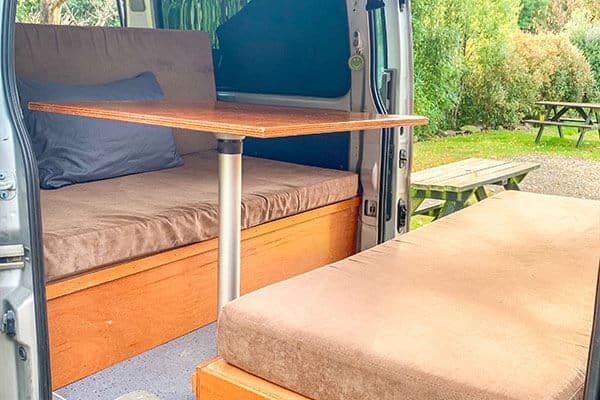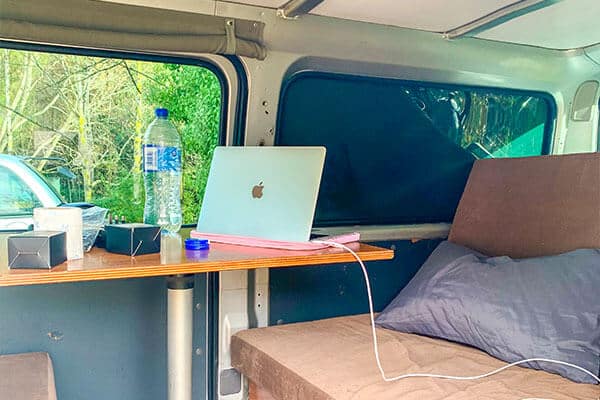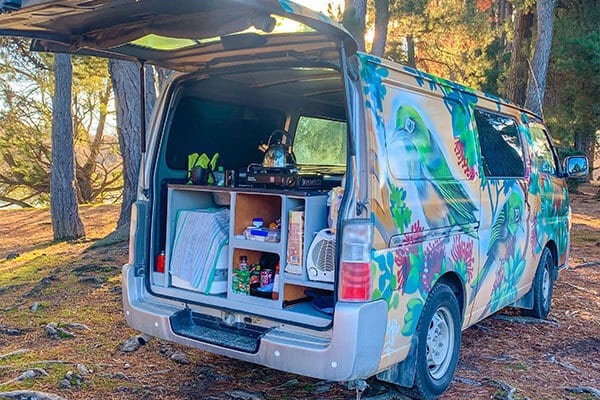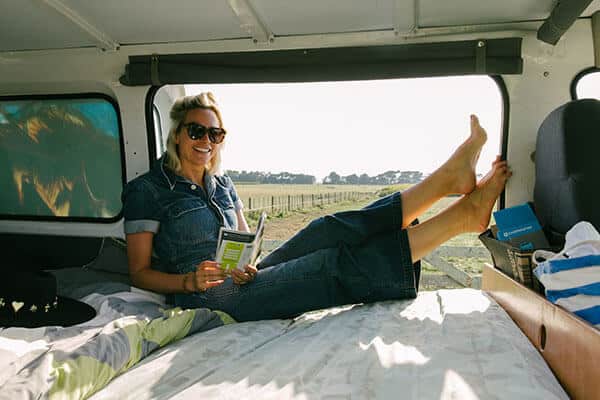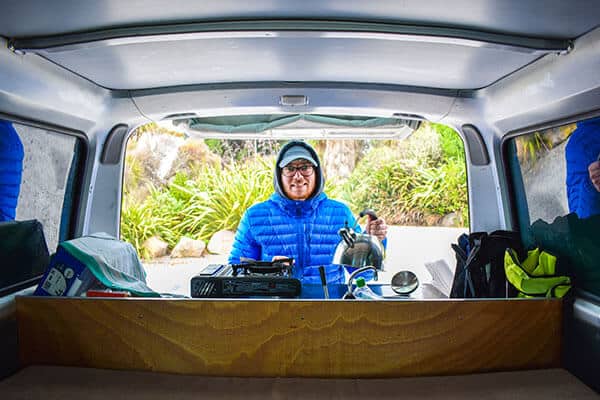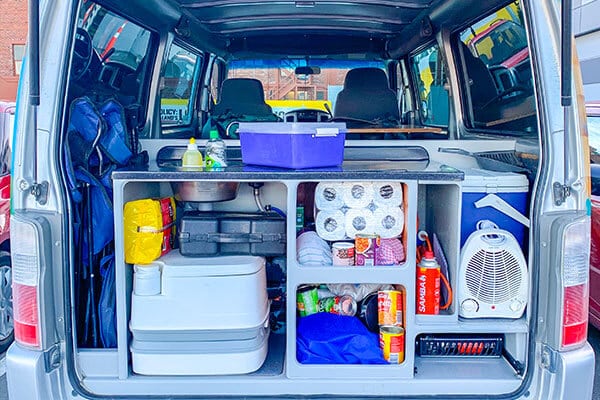 From bedroom to living room
Cath and Johns Great Escape
Over 15 years and 30,000+ happy hires.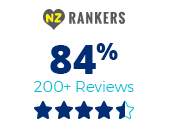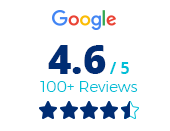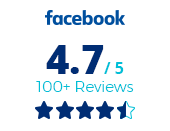 Tyler Hesselmans | June 2023
My friend and I rented an Escape van for a quick 10 day trip throughout the lower half of the South Island. The van was clean and in perfect condition; without any mechanical issues along the way. The tour of the van and review of our details during the pickup in Christchurch was a straight forward and easy process. We highly recommend Escape and we're interested in using their services during our future travels!
Loved our Escape campervan! The unique exterior made it really feel like our van for the five weeks we had it. I think the van was a great size. Easy to drive, but still plenty of space in the bed for me to fit even though I'm 6'5″. Having the ability to cook and clean at the back of the van was great too.
I cannot recommend Escape Rentals enough! Very easy and straightforward pickup, not trying to talk you into any extras, very easy return process as well and also super reasonable with wear and tear. The staff was super friendly and always just a phone call away for any questions. I was soooo comfortable in this van, the duvets they provided were warm and comfy, kitchen is well equipped, van drove smooth and was a trooper even on rough roads and down in Fiordland! I am already thinking of returning and would 100% rent again with them!
Janneke Strebus | February 2023
Definitely recommend Escape Rentals! We travelled for almost 5 weeks with our 'Cook Strait' campervan. And we loved it. Already missing our van. Why we recommend this Campervan?
1) We are pretty tall (>1,80m) and the bed is 2,10m L x 2,00m B. So we slept really good, the matras is soft as well.
2) Because the van isn't that big you can drive easily 100km/h. Also in the mountains you are one of the fastest! (Ofcourse be careful all the time).
3) We also booked the picnic table and bbq, do this as well and you have everything to have amazing meals everywhere.
4) The staff is very friendly and helpful
5) In the 5-weeks we had no problems at all
6) The prints are amazing, many people will ask questions about the van.

So.. Just book it for an amazing time in NZ.
Elani Williams | October 2022
Wow! What an amazing trip! This Van was incredible and took us to the most beautiful places with no problems! Terry was awesome and so helpful! I highly recommend booking your Van here! The bed and space was perfect! It drove wonderfully, and when we needed to hook up to powered site to keep warm, a heater was provided! We enjoyed all the free sites too, cool too was provided and everything you possibly need to cook! The shades blacked out the entire van for privacy at night! I loved this van and didn't want to leave! Thankyou team!!!
Over 200 unique designs within the Escape Rentals campervan fleet
Certified self-contained campervans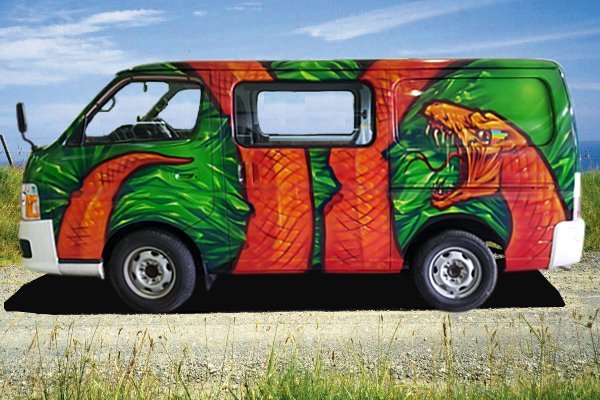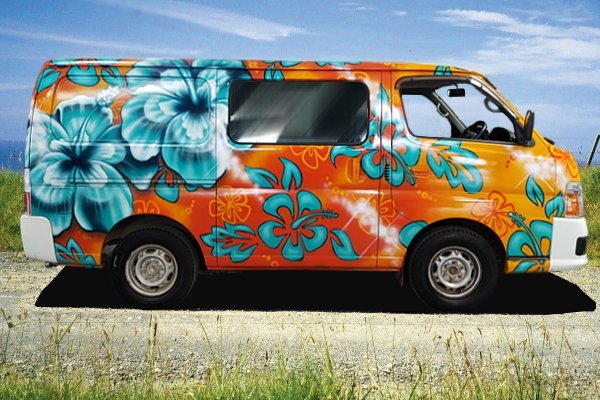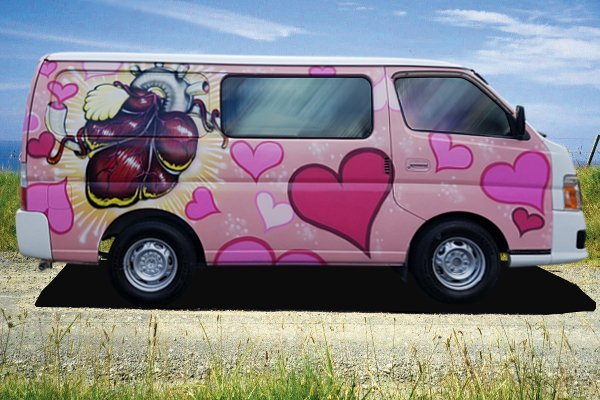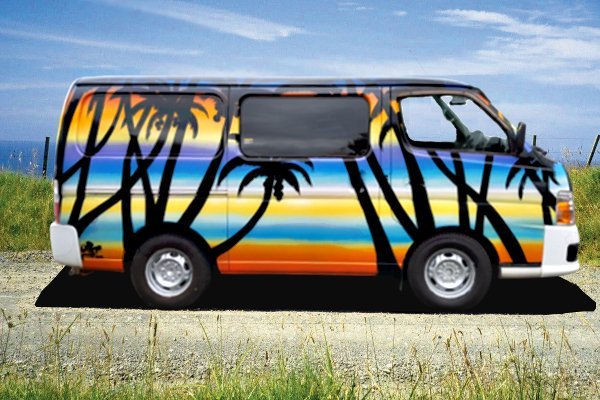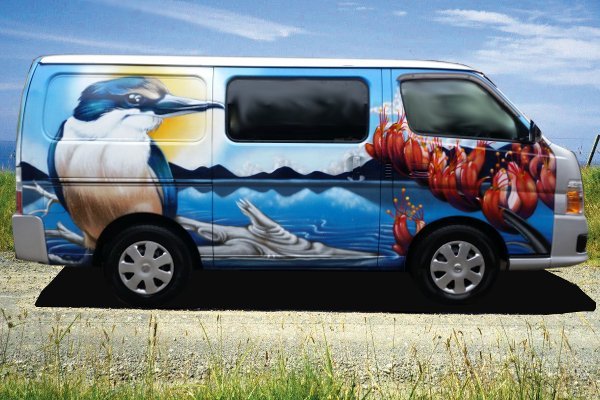 Standard range of Escape Rentals campervans