o Escape Rentals has two campervan depots, both centrally located in Auckland and Christchurch. Swing by if you want to check out our vehicles before you book with us. If it's a quote you're after or if you want to book an Escape campervan, use the quote/booking panel above or feel free to contact us. Our staff are here to help.
8A Stoddard Place, Mount Roskill, Auckland 1041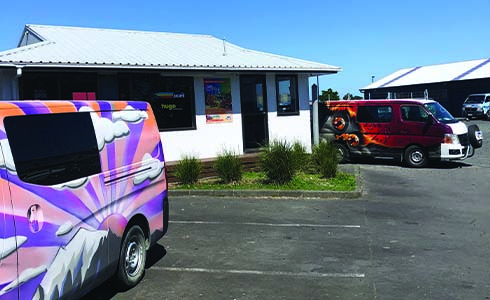 15 Kingsley Street, Sydenham, Christchurch 8023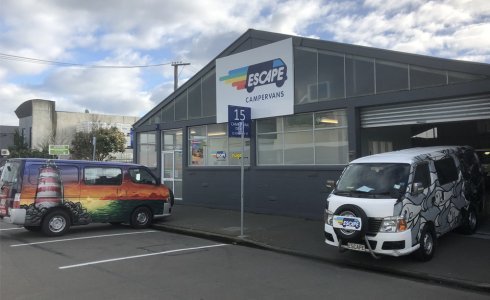 Campervan 'Pick ups' and 'Drop offs' are by appointment only. We have only recently introduced this measure to ensure we meet social distancing requirements. If you wish to visit our depot or view one of our campervans, please contact us prior so that we can arrange a time and ensure we are prepared to meet with you. If you are wanting to collect or drop off your campervan outside of these hours, please contact us and we'll see what we can do (no guarantees unfortunately and please note an 'after hours surcharge' may apply).
Monday to Friday: 9am – 4pm
Saturdays: 9am – 3pm
Sundays : 9am -2pm
Pickups outside these times can sometimes be arranged for an extra fee ($125 – $175), but you'll have to check if this service is available with us first. And you will be charged this fee in addition to your daily hire, so we recommend our campervan hirers spend the first night in a hostel or hotel before collecting your vehicle, particularly after a long flight.
It's safer, probably cheaper and this also addresses any issues that may arise from late flights or missed connections.