Hire a campervan from Christchurch
The Escape Rentals campervan rental depot in Christchurch is located just a short 10-15 minute walk from the Bus Exchange, conveniently located in the centre of Christchurch City. It's close to several hostels and hotels also.
Christchurch, and the wider Canterbury region, provides a whole array of world renowned things to see and do. It's more than just a stop-over or a quick stay before your epic campervan road trip. We've provided a few of our top rated activities and attractions to see and do while in Christchurch, as well as some great (and affordable) accommodation options for you to consider before or after you make your 'Great Escape'.
Escape Rentals Christchurch Depot:
Escape Rentals Christchurch Depot:
9am – 1pm by appointment only*
Sundays & Public holidays:
*closed Saturdays between June – September
Pick-ups outside these times can sometimes be arranged for an extra fee ($125 – $175), but you'll have to check whether this service is available with us first. You will be charged this fee in addition to your daily campervan hire, so we recommend customers spend the first night in a hostel or hotel before collecting your vehicle – see more details on affordable accommodation options in Christchurch below.
Accommodation in Christchurch
There's a great range of cheap accommodation options in Christchurch.
It's safer to ensure you're well rested before hitting the road, and will most likely work out cheaper if any unforeseen issues may arise due to late flights or missed connections etc.
Flight delays and traffic can sometimes impact on your ability to collect your vehicle at the agreed time, so plan well in advance and consider booking accommodation in Christchurch accommodation before you arrive. A few centrally located, and affordable, hostels are listed below.

How to get 'to and from' Escape Rentals in Christchurch
To keep our daily rates as low as possible, Escape Rentals doesn't offer an Airport Transfer service. But we are pleased to provide a discounted cab fare.
If you are at Christchurch Airport, call First Direct Taxis from a landline once you have collected your bags and cleared customs. Their freephone number is 0800 50 55 55. We have a special deal of only $50 (cash only) for Escape Rentals customers.
Alternatively, Steve's Shuttles who provides transfers from the airport to the city daily. Just call Steve and the team on 0800 10 10 21 to arrange pickup ($33 for 2 people cash, or $35 paid via credit card). $5 extra per additional passenger.
Uber is available in Christchurch also.
There is also the Metro bus for approx $8-9 per person. The Metro bus departs the airport terminal every 30 minutes during the day (from 6am to 10pm) and will drop you off at the Central Bus Exchange (the Escape Rentals depot is a short 10-15 minute walk from there).
Great Campervan deals for hires ex Christchurch
* All Deals and Discounts are available for new bookings only – subject to availability. Deals can't be used in conjunction with any other deal. Additional days may be available on request. Escape Rentals reserves the right to decline bookings or withdraw this offer at any time, without notice.
Over 15 years and 30,000+ hires.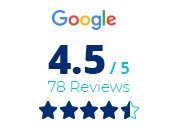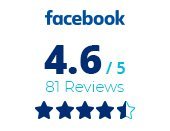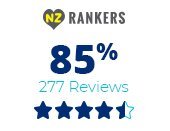 Jeremie bouin | December 2019
We rented a campervan with Escape for about a month. We had such a great experience. The campervan was comfortable and equipped with everything that we needed (and even more). The design is also very cool (ours was with frogs). Both the crews at pickup and drop off were super nice, giving us all the tips we needed. We truly recommend this company if you want to rent a cool van in NZ!
Alice Carty | January 2020
Wow! Thanks Escape Auckland for a great holiday! Kosmik (our van) was perfect for us (2) and had surprisingly goohandling so it was great and easy to drive! We took it around loads of the North Island in our 2 weeks and would happily hire from Escape again! Thanks for a seamless hire!
We rented a van via Frogz-in-NZ, and it was perfect ! We picked it up from Christchurch and dropped it off in Auckland. We had good explanation about the van and how to drive in New Zealand. Staff at both Escape depots were really friendly and well organized.
The van is easy to drive, well equipped, functional, was very clean and super comfortable. There is lots of storage too. We had the Treehouse van. In total, we covered 3862 km on both islands. We had no problems during these past three weeks. We really enjoyed our holidays in it !
Escape Rentals is an excellent company ! We highly recommend it ! If we come back to NZ, we will choose for sure Escape Rentals again ! Besides, with Escape, each van is unique and looks great!
Heidi Johansson | May 2020
Two girls from Finland and Buttercup the mountain bug! We picked our campervan from Auckland and fell in love instantly, our campervans real name was butterflower but we desided to name her again as written above ❤️ We drove around North- and South Island for 3 weeks and overall 5000 kilometres. She did not disappoint! Also the staff in escape rentals was awesome, we loved our trip, so from the bottom of our hearts: THANK YOU! ❤️
Laura Schidlowski | March 2020
Me and my Boyfriend had a perfect holiday and travelled around NZ for four weeks with our escape campervan. With "Ladybug" it was pleasant to drive and comfortable to sleep. Everything went really well and we would book an Escape Campervan at any time. Thanks to you we hab an unforgettable time!
Things to do in Christchurch
Christchurch is a vibrant little city. We have street art, cool new pop-up projects, restaurants of all kinds and a mix of both old and new architecture that gives us that quirky bit of character. Regardless of what you're seeking in your NZ road trip, Christchurch (and the greater Canterbury region) has something to offer. Below are a few lists of some of our favourite Christchurch activities.