Hire a Campervan from Auckland
Up until 16 September 2020, our Auckland campervan rental depot is located at 61 The Strand, Parnell, Auckland CBD, just a short 5-10 minute walk from Queen Street or the Britomart train station, which are both located in the heart of Auckland City. It's close to several hostels and hotels also.
From 17 September 2020, our Auckland depot is located at 8A Stoddard Place, Mt Roskill, Auckland 1041. This is approximately half-way between the AKL Airport and the CBD. It's about a 12 minute drive from Auckland CBD and perhaps a twenty minute drive from the airport due to the traffic that can sometime occur on the Southwestern Motorway(SH20).
Auckland offers so much more than a stop-over or a quick stay before your New Zealand road trip. We've listed a few of our favourite activities and things to do in Auckland, as well as a some affordable accommodation options for you to consider before or after you make your 'Great Escape'.
Escape Rentals Auckland Depot:
9am – 1pm by appointment only*
Sunday & Public Holidays

*closed Saturdays between June – September
Pickups outside these times can sometimes be arranged for an extra fee ($125 – $175), but you'll have to check if this service is available with us first. And you will be charged this fee in addition to your daily hire, so we recommend our campervan hirers spend the first night in a hostel or hotel before collecting your vehicle, particularly after a long flight.
It's safer, probably cheaper and this also addresses any issues that may arise from late flights or missed connections.
Affordable Accommodation Options in Auckland City
There's a great range of accommodation in Auckland and we encourage all of our travelers to spend the night in a hostel, or a hotel, before hitting the road in your campervan, especially after a long flight.
It's safer, and probably cheaper, to plan ahead in case of any unexpected issues that may arise from late flights or missed connections etc. Flight delays and city traffic can sometimes impact on your ability to collect your vehicle at the agreed time, so plan in advance and consider booking accommodation in Auckland.
Here are a few conveniently located hostels listed below.

How to get 'to and from' the Escape Rentals Auckland Depot
Escape Rentals Auckland depot is located at 8A Stoddard Place, Mt Roskill, Auckland 1041. This is approximately half-way between the AKL Airport and the Auckland City Centre. It's about a 15 minute drive from Auckland CBD and perhaps a 20 to 45 minute drive from the airport due to the traffic that can sometimes occur on the Southwestern Motorway (SH20). We recommend using UBER and that would cost approximately $24 – $35 from the airport (depending on traffic and UBER demand). It's about the same from the city as it is from the airport (again, dependent on the traffic and demand).
Campervan Rental Deals on Hires ex Auckland
* All Deals and Discounts are available for new bookings only – subject to availability. Deals can't be used in conjunction with any other deal. Additional days may be available on request. Escape Rentals reserves the right to decline bookings or withdraw this offer at any time, without notice.
Over 15 years and 30,000+ hires.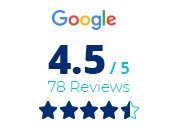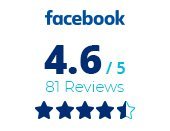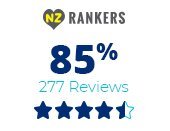 Tyler Hesselmans | June 2023
My friend and I rented an Escape van for a quick 10 day trip throughout the lower half of the South Island. The van was clean and in perfect condition; without any mechanical issues along the way. The tour of the van and review of our details during the pickup in Christchurch was a straight forward and easy process. We highly recommend Escape and we're interested in using their services during our future travels!
Loved our Escape campervan! The unique exterior made it really feel like our van for the five weeks we had it. I think the van was a great size. Easy to drive, but still plenty of space in the bed for me to fit even though I'm 6'5″. Having the ability to cook and clean at the back of the van was great too.
I cannot recommend Escape Rentals enough! Very easy and straightforward pickup, not trying to talk you into any extras, very easy return process as well and also super reasonable with wear and tear. The staff was super friendly and always just a phone call away for any questions. I was soooo comfortable in this van, the duvets they provided were warm and comfy, kitchen is well equipped, van drove smooth and was a trooper even on rough roads and down in Fiordland! I am already thinking of returning and would 100% rent again with them!
Janneke Strebus | February 2023
Definitely recommend Escape Rentals! We travelled for almost 5 weeks with our 'Cook Strait' campervan. And we loved it. Already missing our van. Why we recommend this Campervan?
1) We are pretty tall (>1,80m) and the bed is 2,10m L x 2,00m B. So we slept really good, the matras is soft as well.
2) Because the van isn't that big you can drive easily 100km/h. Also in the mountains you are one of the fastest! (Ofcourse be careful all the time).
3) We also booked the picnic table and bbq, do this as well and you have everything to have amazing meals everywhere.
4) The staff is very friendly and helpful
5) In the 5-weeks we had no problems at all
6) The prints are amazing, many people will ask questions about the van.

So.. Just book it for an amazing time in NZ.
Elani Williams | October 2022
Wow! What an amazing trip! This Van was incredible and took us to the most beautiful places with no problems! Terry was awesome and so helpful! I highly recommend booking your Van here! The bed and space was perfect! It drove wonderfully, and when we needed to hook up to powered site to keep warm, a heater was provided! We enjoyed all the free sites too, cool too was provided and everything you possibly need to cook! The shades blacked out the entire van for privacy at night! I loved this van and didn't want to leave! Thankyou team!!!
Things to do in & around Auckland City
We love Auckland. Nestled between two gorgeous harbours, our city offers so much to both locals and visitors. It doesn't matter what sort of traveller you are. From adventure seekers, to beach lovers and wine tasters, Auckland really has got it all.
Below is a few lists of just some of our favourite Auckland activities and must-sees.