FAQs and Travel Information.
New Zealand is the perfect destination for a self-drive holiday. We may be small (about the same size as the United Kingdom) but we can make your New Zealand Road-Trip the experience of a lifetime!
To help, we've put together a few tips and a bit of info to prepare you for your journey.
Booking and Paying for Your Camper
Ferry Crossings, Camping & DriveSafe Info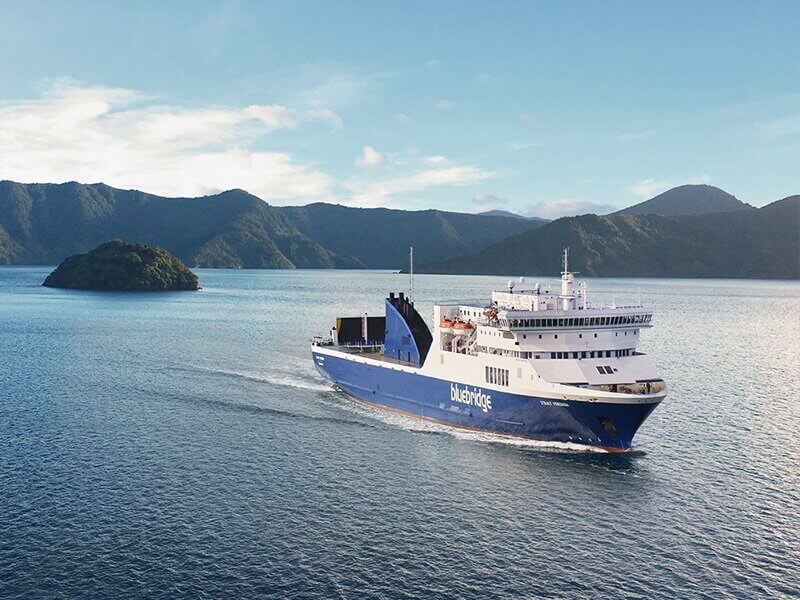 New Zealand is made up of two large islands named 'The North Island' and 'The South Island' (!) The stretch of water between these islands is called the Cook Strait and whilst it may not look far, it takes about 3 ½ hours to cross from one island to the other.
Escape Campervans recommends Bluebridge Cook Strait Ferries who operate between Wellington and Picton.
Escape Campervans are smaller and cheaper on the ferry and our friends at Bluebridge have provided our hirers with a special promo code you can use when booking your ferry online. This will get you a discount on your ferry crossing. It definitely pays to book this service well in advance, during the summer period of November to March.
Bluebridge Cook Strait Ferries sail to and from Wellington/Picton 22 times a week. Your ticket also includes free extras like free movies and free wifi. If you'd like your own space, you can book one of their private cabins with its own ensuite from $30 (additional).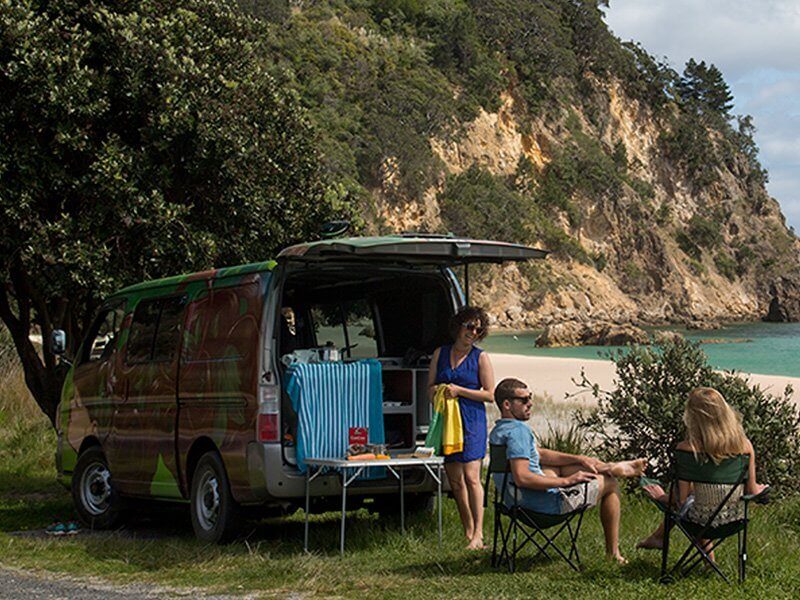 One of the best things about travelling in a campervan throughout New Zealand is the freedom you have to explore this amazing country of ours. But with that freedom, comes responsibility!
We need all of our Escape campervan hirers to respect and protect the environment, particularly when choosing where to camp.
There are over 6,000 camping sites throughout New Zealand and many are free or cost very little. And because there are so many great campsites available, Escape Rentals does NOT support or recommend freedom camping (where you simply pull up where you want and camp for the night).
Why risk a $200+ fine to save a few bucks when there are so many other free or cheap options?
To help you plan where you should camp, download one of these apps which will provide you with information featuring thousands of campsites (live availability), key attractions and popular activities
We recommend the 300 plus campsites operated by the New Zealand Department of conservation (DOC). These are free or low-cost sites ($8-$10 a night) and you'll receive a guide to these within your campervan. We also have DOC Campground passes available to purchase.
If you are travelling in one of our 'Certified Self-Contained Vans' you'll be able to stay at campgrounds designated as 'self -contained vehicles only'. But don't sweat it if you're in one of our non-certified vans. As mentioned above, there's literally thousands of campsites and camping spots throughout NZ available for you to use.
If you do choose to Freedom Camp, well, that's your call, but always check with the local I-site (information centre) first.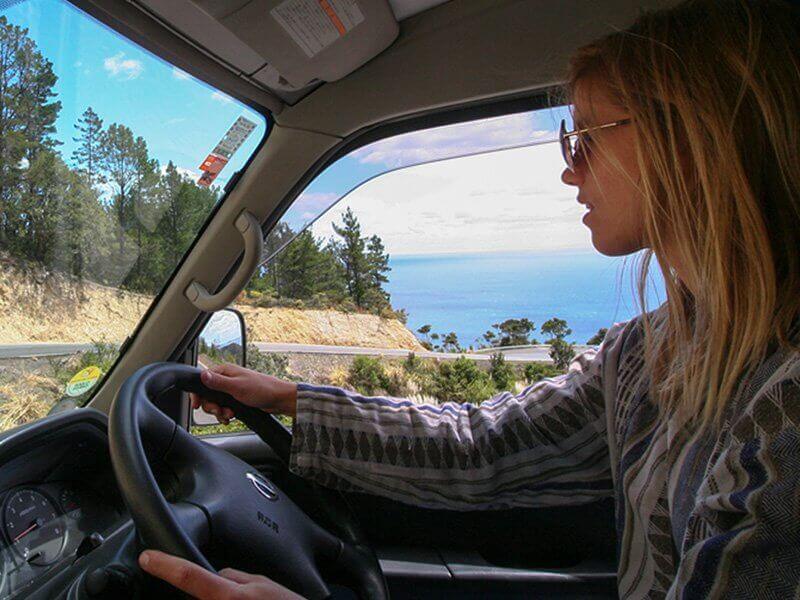 For many of our hirers, driving on the left side of the road is a new experience. Escape wants to ensure our hirers have a SAFE and enjoyable journey around New Zealand, so we're playing our part:
Every hirer will receive a copy of the 'What's different about driving in NZ' handbook when you collect your campervan. Please read it and familiarise yourself with our rules and driving conditions.
You will also receive a pre-arrival email from Escape filled with useful travel tips. There's also a link within that email to a video which our hirers MUST watch before commencing your NZ road-trip. Here it is again for you to check out.
We want you to undertake the following online NZ driving test before you arrive to familiarise yourself with our rules and conditions: www.drivingtests.co.nz
Now this part is really important. Escape is also supporting the NZ Tourism Industry Association, the NZ Transport Authority and the NZ Police with their efforts to improve international driver safety.
So please check out the following website: www.drivesafe.org.nz This is a site aimed at educating our international visitors about driving in New Zealand.
This is all about keeping you all safe on our roads. If you're not comfortable with this, if you're uncertain about driving in unfamiliar conditions, if you lack driving confidence or competence, you need to ask yourself if a self-drive holiday is really right for you?
Have a look at this 'Driver Assessment Form' to check how prepared you are to driving in NZ (We'll be presenting you with this document when you collect your van also.)
But if you are an experienced, safe and considerate driver, if you've checked out the websites above and completed the online driving test, that's great. Travel safely with Escape. You won't regret it.