Want to swim with dolphins, climb stunning snow-capped mountains, soak in hot springs and taste delicious wine? You don't have to travel the whole world to experience these…all you have to do is hire a campervan in NZ and go on a road trip!
Here are 7 of the best campervan road trips that you can take in New Zealand:
North Island
Auckland to Bay of Islands Loop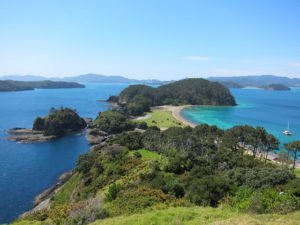 Hit the ground running when you arrive in Auckland, NZ's most populous city. Drive around and get to know the city's hip culture or hop on a ferry and spend the day in nearby Waiheke Island. Here you can explore its many vineyards and taste delicious wine.
If you want to get out of the city, you can go on a scenic drive to the Bay of Islands. This road trip is but a teaser to what New Zealand has to offer, but it's well worth the drive!
Coromandel to Rotorua
Can't get enough of the sea? Explore the Coromandel Peninsula and spend some quality time admiring natural beauties like Cathedral Cove and Te Hoho Rock. Then, drive to Rotorua and enjoy its geothermal attractions and hot springs. If you're a big Lord of the Rings fan, don't miss the Hobbiton movie set— the sight of those green fields will surely make you feel like you're in The Shire.
Forgotten World Highway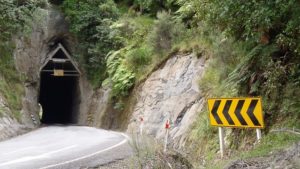 There's nothing forgettable about New Zealand's oldest heritage trail.
Stretching for 155 km, Forgotten World Highway runs between Stratford and Taumarunui and is one of the most stunning destinations in North Island. Here you can explore heritage sites and pioneer tunnels or go hiking in forest reserves and chase waterfalls. Or if you want to chill, you can always sit back and simply admire volcanoes from Strathmore Saddle.
South Island
Lake Tekapo to Mount Cook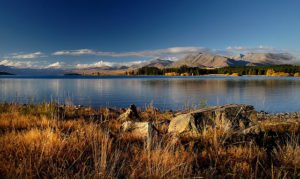 Lake Tekapo is one of the many beautiful lakes that you can enjoy in South Island. The lake is not only picture-perfect; Tekapo is also known as one of the best spots for stargazing, so make sure to spend at least a night here.
After seeing the galaxy and soaking in hot springs, go on a short drive to Mount Cook National Park. Stop by Lake Pukaki and admire its glacial waters before taking in Mt. Cook's snow-capped peaks.
Queenstown to Franz Josef Glacier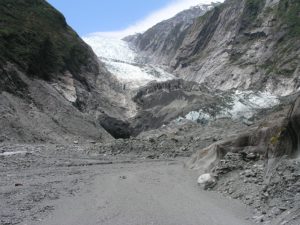 What's the best way to spend 4 hours and 45 minutes? Why not go on a drive from Queenstown to Franz Josef Glacier! It will be the most jaw-dropping drive of your life. If you plan on stopping by Kaikoura and Wanaka along the way, though, you might want to stretch that half-day drive into a two-day trip instead.
Fiordland National Park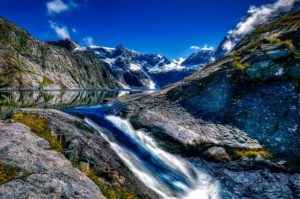 Lakes, fiords, waterfalls and…glow worms? Fiordland National Park has it all. Go on a scenic cruise to Milford Sound, hike by the lake and take in the beauty of Stirling Falls. There's so much to see and do in the park alone!
Arthur's Pass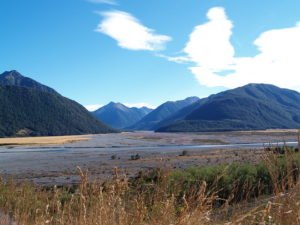 On your way back to Christchurch, make sure to drive by Arthur's Pass where you can take a detour to see the stunning blue waters that flow through Hokitika Gorge. Hang around the Otira Viaduct or go on a hike to see how the Devil's Punchbowl Falls got its peculiar name.