Campervans Built
for a Great Escape
Escape Rentals is Open for Business!
Book Your Campervan Experience Early and Save!
An Escape Rentals campervan is a great way to experience this wonderful country of ours…
Really great value! Self-contained campers from NZ$100 per day during summer and as cheap as NZ$29 a day during winter.
Superb Reputation. Our user-reviews are among the best in the industry. Many of our hires are referrals from friends.
Easy to Drive. Our campervans are rugged, reliable, comfortable…and really easy to drive.
Easy to Book. Use our online booking system. A NZ$300 deposit will reserve your Escape Rentals camper for the summer and that deposit is fully refundable if you cancel just 7 or more days prior to your scheduled campervan pickup collection.
Whilst New Zealand is operating under COVID-19 alert Level 2 we are taking measures to ensure we have good systems in place so that our clients and staff remain safe.
Therefore please note the following:
Campervan collections will be by appointment only. This is simple to do and can be arranged when you make your reservation using our online booking portal or you can liaise with us via phone or email. We'll do our best to meet your requirements, but we are introducing this measure to;
Ensure we are appropriately resourced and prepared for your arrival.
Make sure we adhere to social distancing recommendations by scheduling 'pick-ups' and 'drop offs' at staggered intervals.
Contact tracing is important and whilst we'll have most of your details on file we will also need a New Zealand contact number. We can provide you with a NZ SIM card if required (free).
So think about Escape Rentals for your New Zealand road trip adventure and please stay safe out there. Thank you!
Explore New Zealand with cheap campervan rental options from Escape
Escape Rentals is one of New Zealand's favourite campervan hire companies. We've been operating for nearly twenty years, with over 30,000 happy hires.
Escape provides cheap campervan rental prices and deals for backpackers on a budget, independent and local travellers alike. All campervan vehicles accommodate up to 3 adults and are fully equipped with free bedding, beach chairs, kitchen facilities/utensils and more.
New Zealand just might be the best place in the world to rent a campervan. From the natural wonders, stunning fiords and world-renowned adventure playgrounds of the majestic South Island, to the rich diversity of cultural experiences, picturesque coastal surf beaches and stunning adventure-packed destinations such as The Bay of Islands, Waitomo, Rotorua and Lake Taupo, New Zealand's North Island has to offer.
So, 'Make Your Escape' and choose Escape Rentals for your New Zealand campervan holiday experience.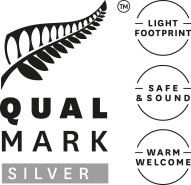 8 Great Reasons to Choose Escape Rentals
Nearly 20 years and 30,000+ hires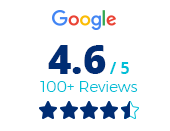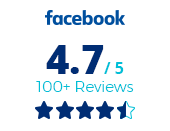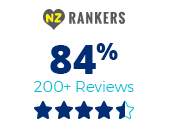 Jeremie bouin | December 2019
We rented a campervan with Escape for about a month. We had such a great experience. The campervan was comfortable and equipped with everything that we needed (and even more). The design is also very cool (ours was with frogs). Both the crews at pickup and drop off were super nice, giving us all the tips we needed. We truly recommend this company if you want to rent a cool van in NZ!
Alice Carty | January 2020
Wow! Thanks Escape Auckland for a great holiday! Kosmik (our van) was perfect for us (2) and had surprisingly goohandling so it was great and easy to drive! We took it around loads of the North Island in our 2 weeks and would happily hire from Escape again! Thanks for a seamless hire!
We rented a van via Frogz-in-NZ, and it was perfect ! We picked it up from Christchurch and dropped it off in Auckland. We had good explanation about the van and how to drive in New Zealand. Staff at both Escape depots were really friendly and well organized.
The van is easy to drive, well equipped, functional, was very clean and super comfortable. There is lots of storage too. We had the Treehouse van. In total, we covered 3862 km on both islands. We had no problems during these past three weeks. We really enjoyed our holidays in it !
Escape Rentals is an excellent company ! We highly recommend it ! If we come back to NZ, we will choose for sure Escape Rentals again ! Besides, with Escape, each van is unique and looks great!
Heidi Johansson | May 2020
Two girls from Finland and Buttercup the mountain bug! We picked our campervan from Auckland and fell in love instantly, our campervans real name was butterflower but we desided to name her again as written above ❤️ We drove around North- and South Island for 3 weeks and overall 5000 kilometres. She did not disappoint! Also the staff in escape rentals was awesome, we loved our trip, so from the bottom of our hearts: THANK YOU! ❤️
Laura Schidlowski | March 2020
Me and my Boyfriend had a perfect holiday and travelled around NZ for four weeks with our escape campervan. With "Ladybug" it was pleasant to drive and comfortable to sleep. Everything went really well and we would book an Escape Campervan at any time. Thanks to you we hab an unforgettable time!
Two models. Hundreds of designs. Thousands of happy campers. Check out our range of campervans here. Interior layout. Van specifications. Inclusions and optional accessories. It's all here… and more.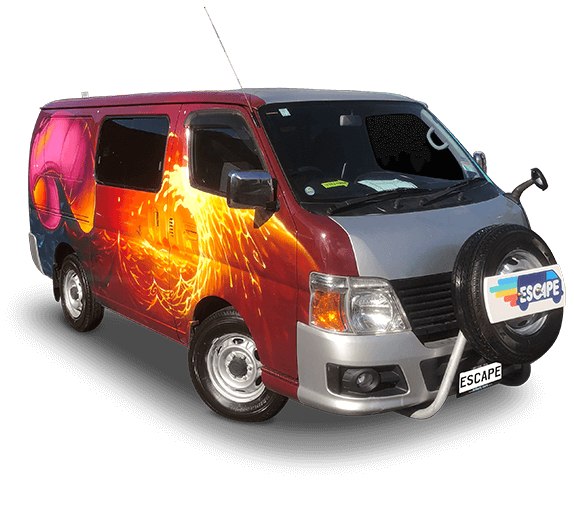 Great Escapes and Great Artists at Work
New Zealand is the perfect destination for a self-drive holiday. Drive for a few hours and you'll go from cosmopolitan cities to golden sandy beaches. From lush rainforests to rugged mountain ranges. It's all about the journey in NZ.
Cath and John's Great Escape!
Cath and John escaped with us in 2013 and sent us this brilliant video of their epic North Island road trip. Love your work guys!
Jan and Gert also travelled the South Island with Escape and captured their trip wonderfully within the video above.
And speaking of brilliant videos, check out the two-minute time-lapse video of one of our favourite artists at work.
Safe & Smart Road Trip Experiences